Hi, LB folks...

Yup, three days of extreme silence and what's making it hard is I am still hanging and waiting for the delay caused by the cancellation of my workpass. Yup, I'm talking about my work status here in the country I am currently at. Right now I still have to wait for all the long process for me to be able to resume with my new job. They're quite strict here in terms of employing foreigners and it really is completely different last year when I came here to get a job. I don't know but I feel like getting sick and I really am restless for the past few days thinking about my fate here. @.@

So yesterday, I just stroll and had a photowalk around our area and went to the riverside to have some fresh air, because I think I'm confined in my room for around 3 days already. Yup, that's how over-thinking has done to me... I'm a worrier I guess.

About the look:

I just wore a sleeveless shirt and brought the scarf that I bought in Puerto Galera, Philippines; my province's most visited beach paradise. Hmm... Hope it still is; it's been 3 years already since I have my last visit there.

Actually I just bring along the scarf, just in case it will rain (I just thought I can include the scarf in my look then there it is... Instant accessory) . FYI guys, I hate bringing umbrellas. Hehe...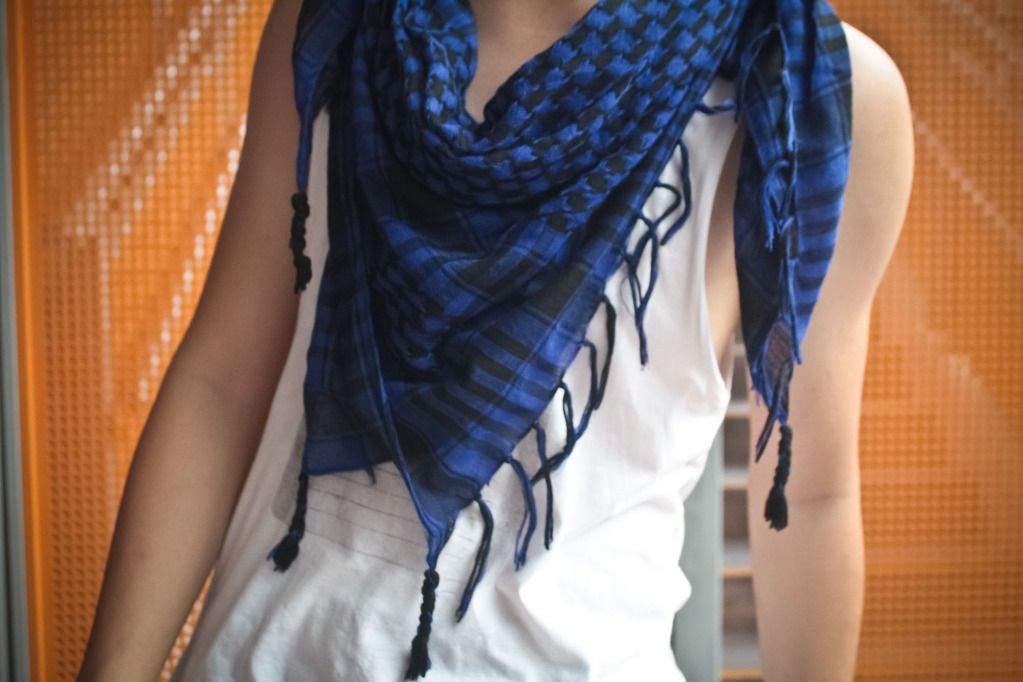 Then since I will be using just a plain white shirt, I used my blue Chino pants (from H&M) to go along with it... It's loose actually so I need to tighten my belt.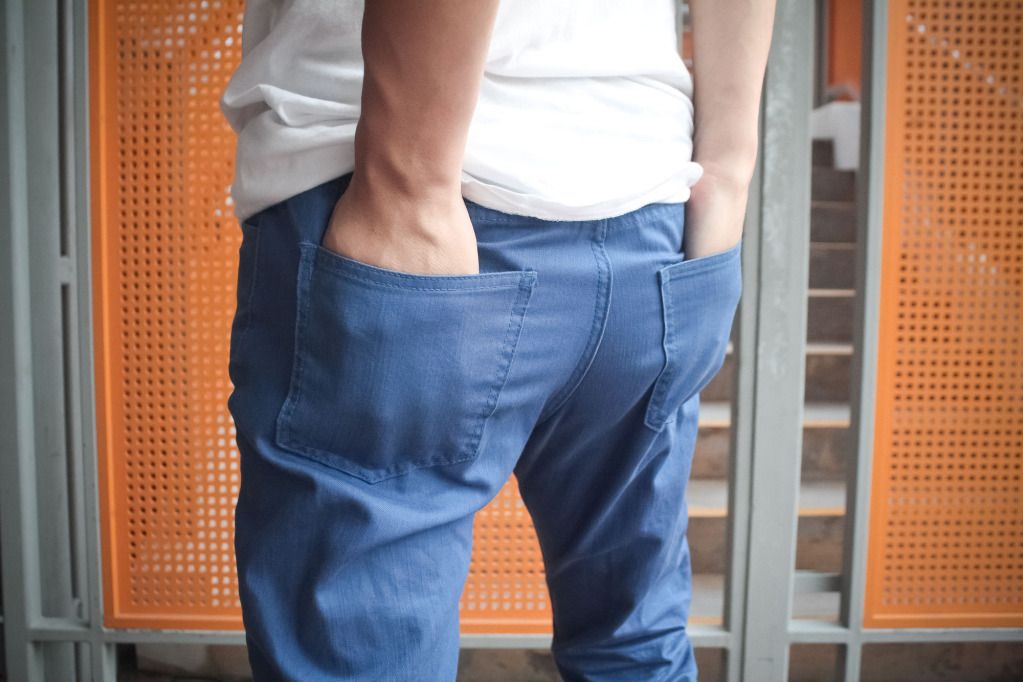 Then because since I'll be doing some long walking, I just wore my slip-ons (from TOMs)... Actually I have a plain blue also but to break the monotony, I chose red instead.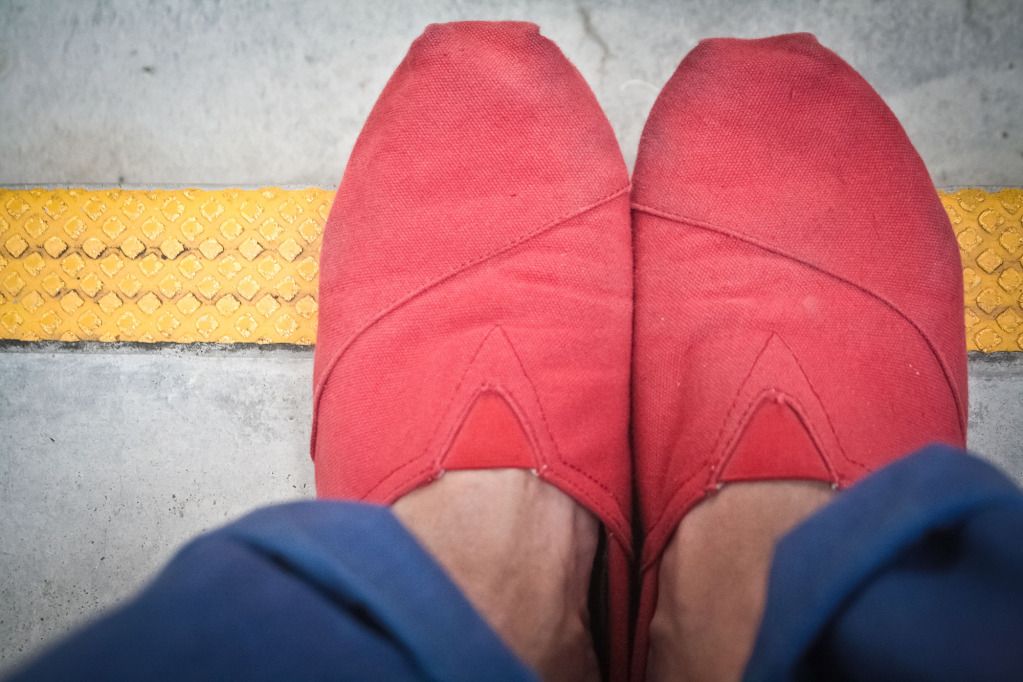 It's holiday yesterday so there are lots of people in the riverside park which also minimize the chances for me to do a shoot of my look on the riverpark itself so I guess I am still lucky because I was able to find a nearby carpark, sneaked-in and found this stairs where I took the photo. There's no people there so I was able to shoot without getting caught... This are the disadvantages of not having your own photographer, you really get sneaky and discrete... Hehe...

So that's for now guys...

Wish me luck guys; I hope everything will be fine regarding my employment.

THANKS for the SUPPORT as always... You guys are the BEST!