Hi, LB Folks!

Just want to let you guys know that my last look was deleted/flagged again (and I DON'T KNOW THE REASON WHY)... ) :

What's making me sad is that it takes me time and effort to post new looks because I am busy nowadays then when I post them then they'll end up being flagged or deleted. ) :

Hopefully this one won't be deleted because after this I really don't know when will be the next time that I can post looks. My time is really spent for work and the remaining time left is spent for resting and relaxing as it is badly needed, especially for the work I have now... Hehe.

Don't worry, as soon as I have enough time to take photos, I'll try my best to post, but for now maybe this would be the last.

Now let's get into the details of this look:

Since I told you guys that this would be my last, for this month (I guess), I tried to post something different and somewhat related to how I look in my current job.

The top portion is consists of:

*Longsleeves - color grey with a black outline in the collar, which my girlfriend gave me a year ago when they visited Bangkok
*Vest - from Arrow, which has very thin vertical stripes... Which I wear most of the time when I have to wear a suit or when I just wear a plain white shirt
*Jacket - from Zara Young Label, which is really dope from the details of it's design and the material that Zara used for it... Thumbs up!
*Bowtie - from H&M... Just needed one plain black slim bowtie since what I have is already obsolete so I bought one 2 weeks ago.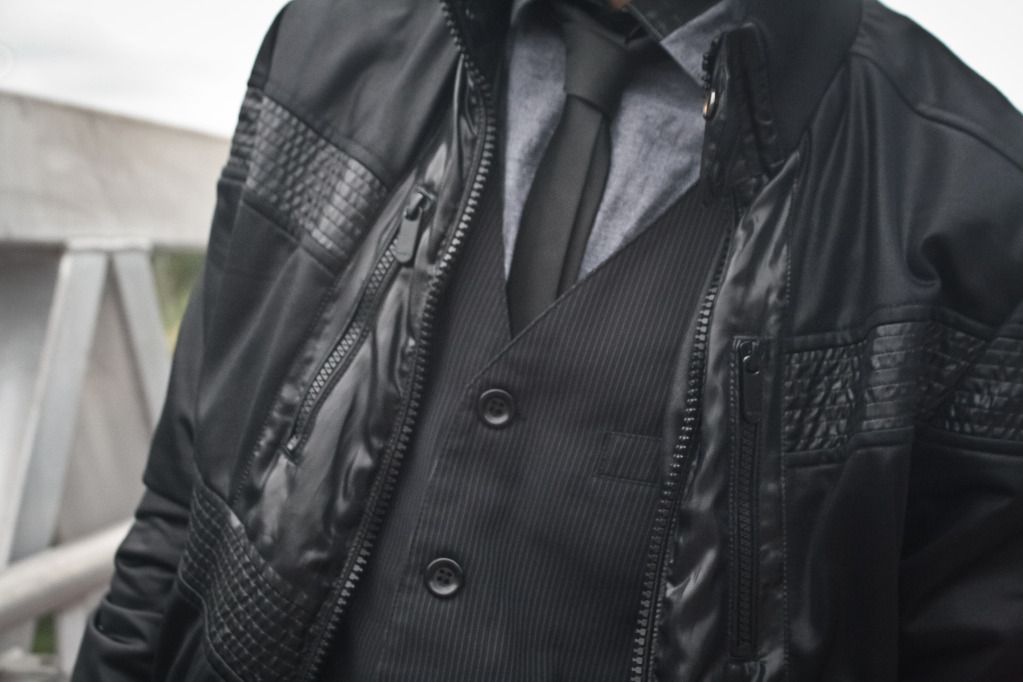 Bottom part is consists of:

*Slimfit Slacks - from H&M... Ilike the cutting of this one and I guess this is the 1st ever slacks I bought that really fits me well. I bought it at a very affordable price as per SG's standards. Hehe...
*Black shoes - from GBX, I bought maybe more than a year ago... I wasn't able to use it here in SG since I landed at a retail shop as my first job here in SG so it also was kept for quite a long time too... I like the design and the convenience I can get from wearing it.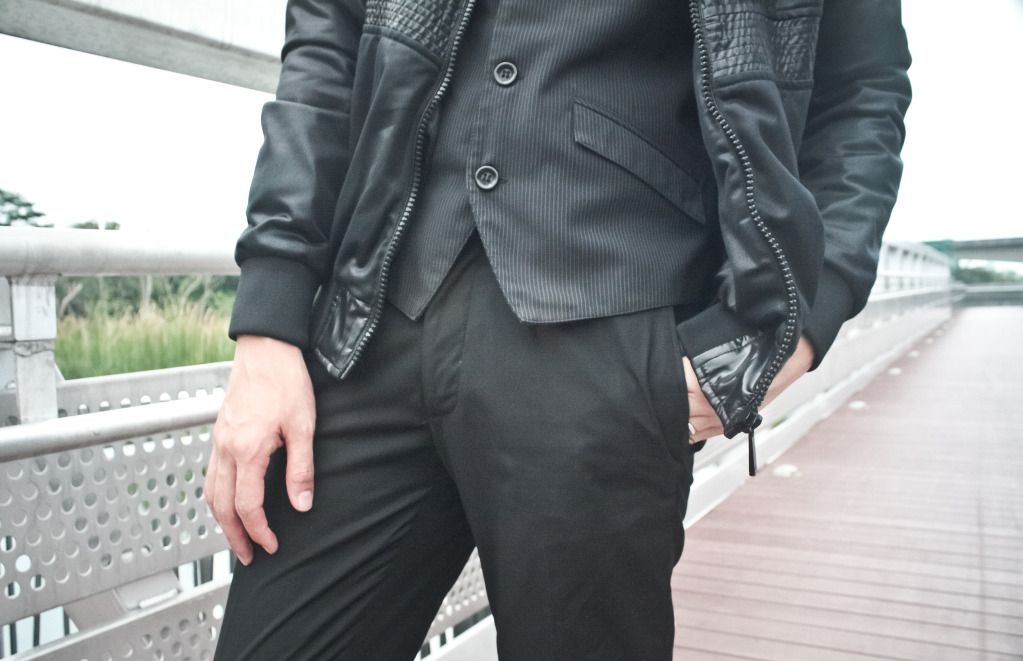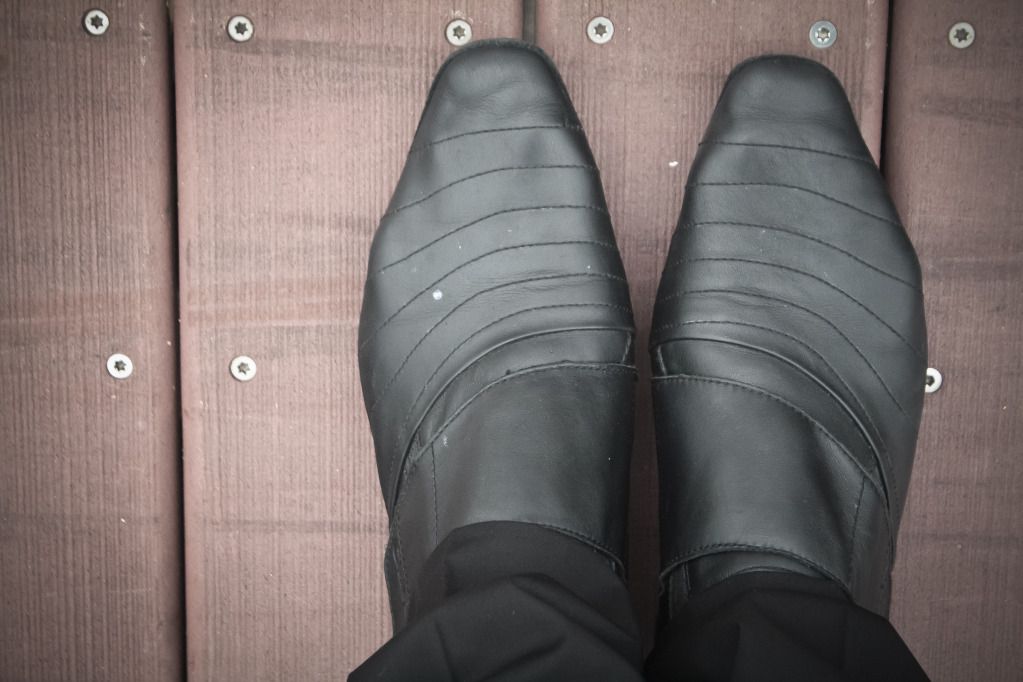 To give a twist with the look, I wore a Motorbiker's/ shooters glasses... Hope it blended well with the outfit...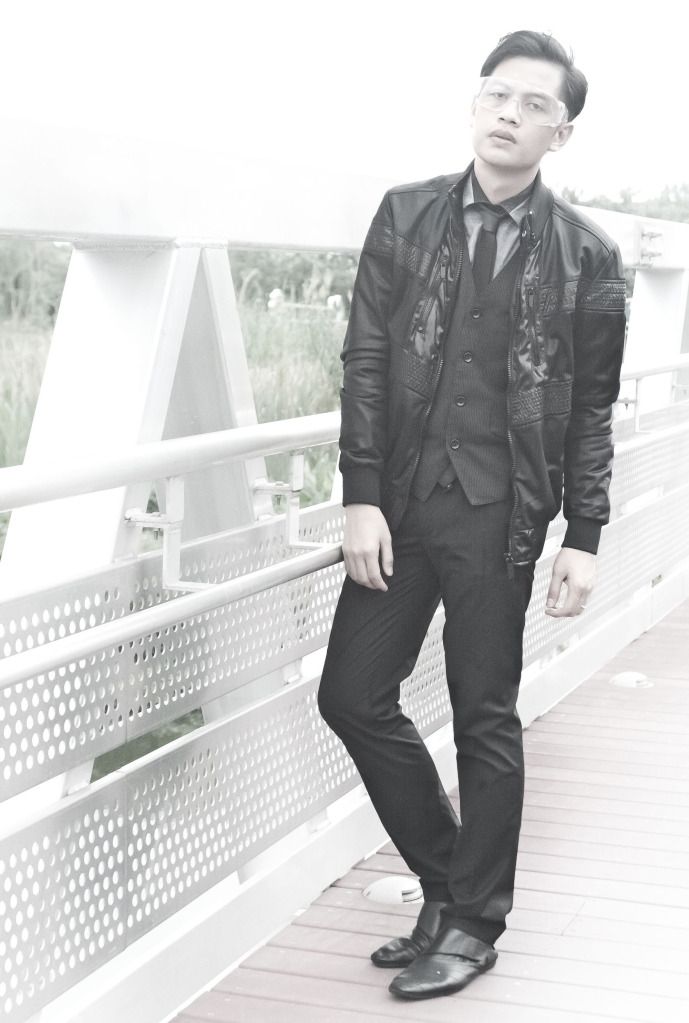 So that's it for my latest look, guys... I do hope that I can get feedback from you guys since you are also my inspiration that's why I continued posting here in LB.

I would be very HAPPY to hear from you thru comments you leave in this look or even your personal messages sent thru my inbox.

THANKS A LOT GUYS AND I HOPE I CAN CATCH UP WITH YOU SOON...

I will miss YOU ALL!