Hi, LB folks...

I'm back!

..but I think just for now...

After some time I am deciding to join an LB contest for the FIRST time and it's gonna be LB's Halloween Contest... Hopefully you'll support me guys by clicking the "LIKE" Button and by posting the link of my look to your pages so not only you but your fans can check it out too...

Here's how this COSTUME came to life:

This was conceptualized during a competition in our company in Philippine's, we were asked to dress up using our favorite movie characters as an inspiration. To make it more challenging not just for my competitors but also for my self I decided to imitate "Edward Scissorhands"... At first, I am quite hesitant because I do not have almost all the details on my character's costume but then I still want to push thru with it so DIY goes to the rescue...

Since I have this talent in arts since I was a child, it didn't made me too stressed out on thinking on how to put up the costume.

I used cartons for the scissors and I really tried to make it identical to those of Johnny Depp's... I just sprayed it with black and silver paint. I'm really proud of the outcome of these awesome scissors.

Then I got some old belts from my room and had some from my girlfriend's house too. I just cut it in different lengths to fit on different parts of my costume.

I just borrowed the leather jacket... Poor boy...

Then I got the pants from a thrift store as well as the wig which my sister made messy for me... There's a funny back story about the wig... Haha... Before it became messy like that, it looked like that of Dora the Explorer's hair, then my sister let me try it first with my costume on without being messed-up then she kept on laughing at me because I look sick... Hahaha... What's with the bangs...

Then what I am most proud of which I think I should really highlight on this look is the make-up/prosthetics which my girlfriend researched and really worked hard on to make me the BIG winner in our company's contest... I still remember the Youtube Video which we watched together to get the idea on how to make it realistic, here it is... Thanks to the uploader, youtu.be/TAgxoBvZYUg... As an alternative for the wound effect, she just used a glue and let it dry on my face (we don't have enough time to find the required cinematic gel to create the wound so we were lucky to find a way to DIY it)... It really was an experience that we both enjoyed doing together. FYI guys, she's really good in this craft... We are duos actually especially in photoshoots because she's the make-up artist and I'm her photographer.

And by the way, I just won the contest (wishing I could make it here too)!

Here are some pictures: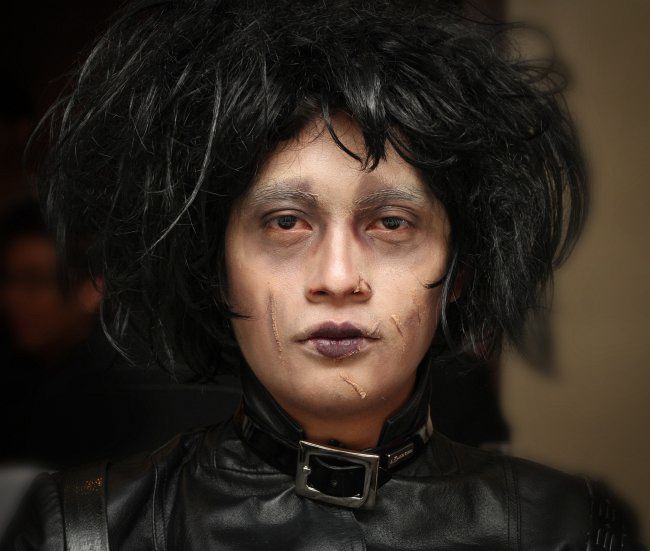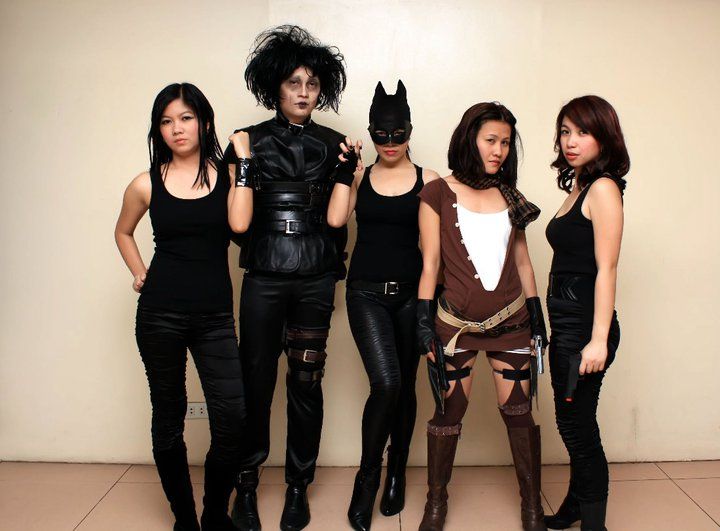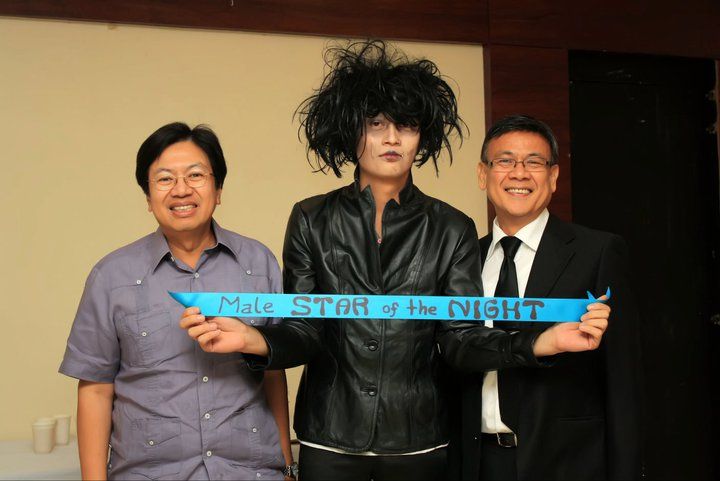 So there it is, my D.I.Y. EDWARD SCISSORHANDS costume...

I will be glad to hear from you guys about it and hopefully we can win this one... HEARTS will be much appreciated too.

Support me guys!

THANKS a LOT and HAPPY HALLOWEEN!