Merry Christmas Everyone - Merīkurisumasu mina !!!!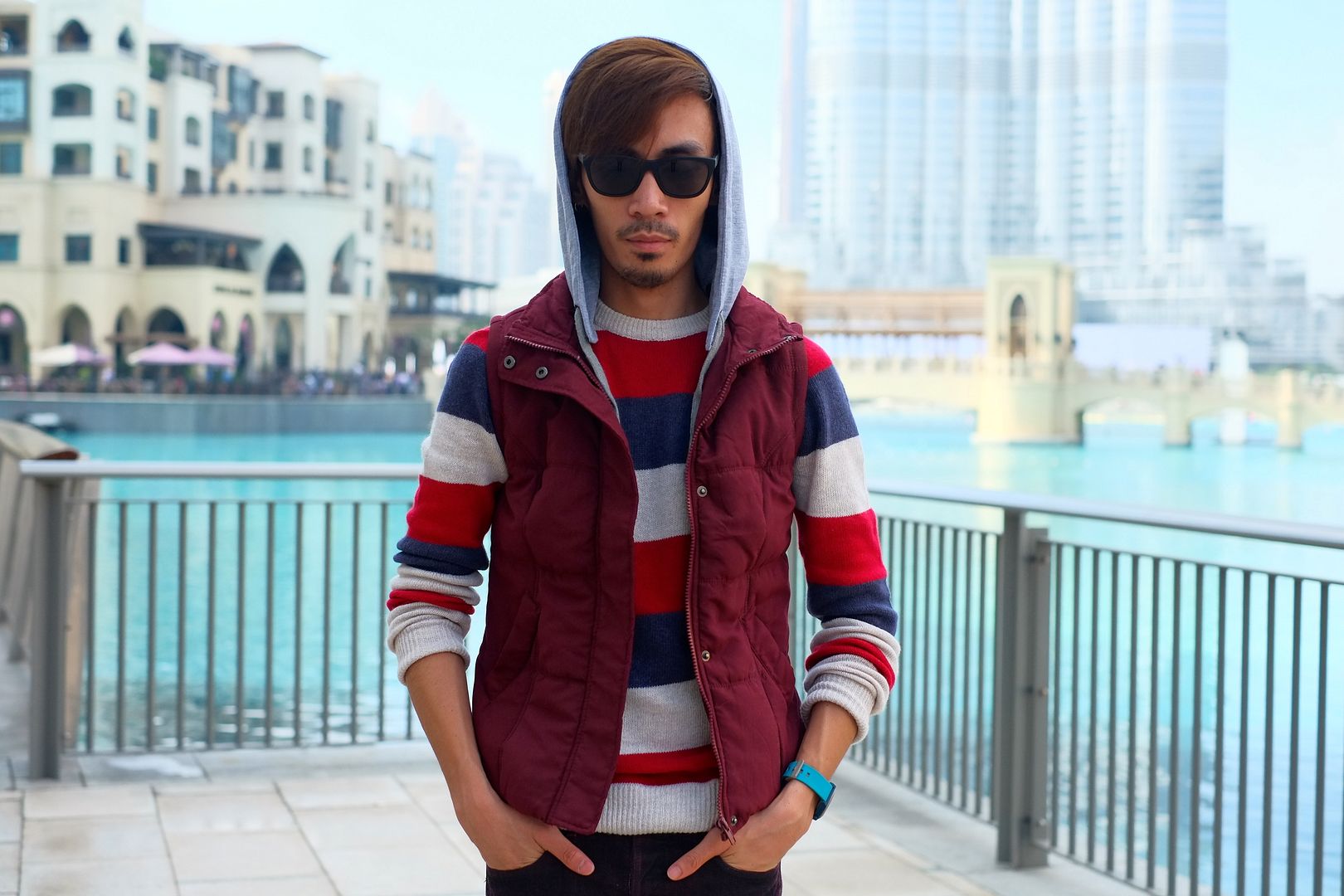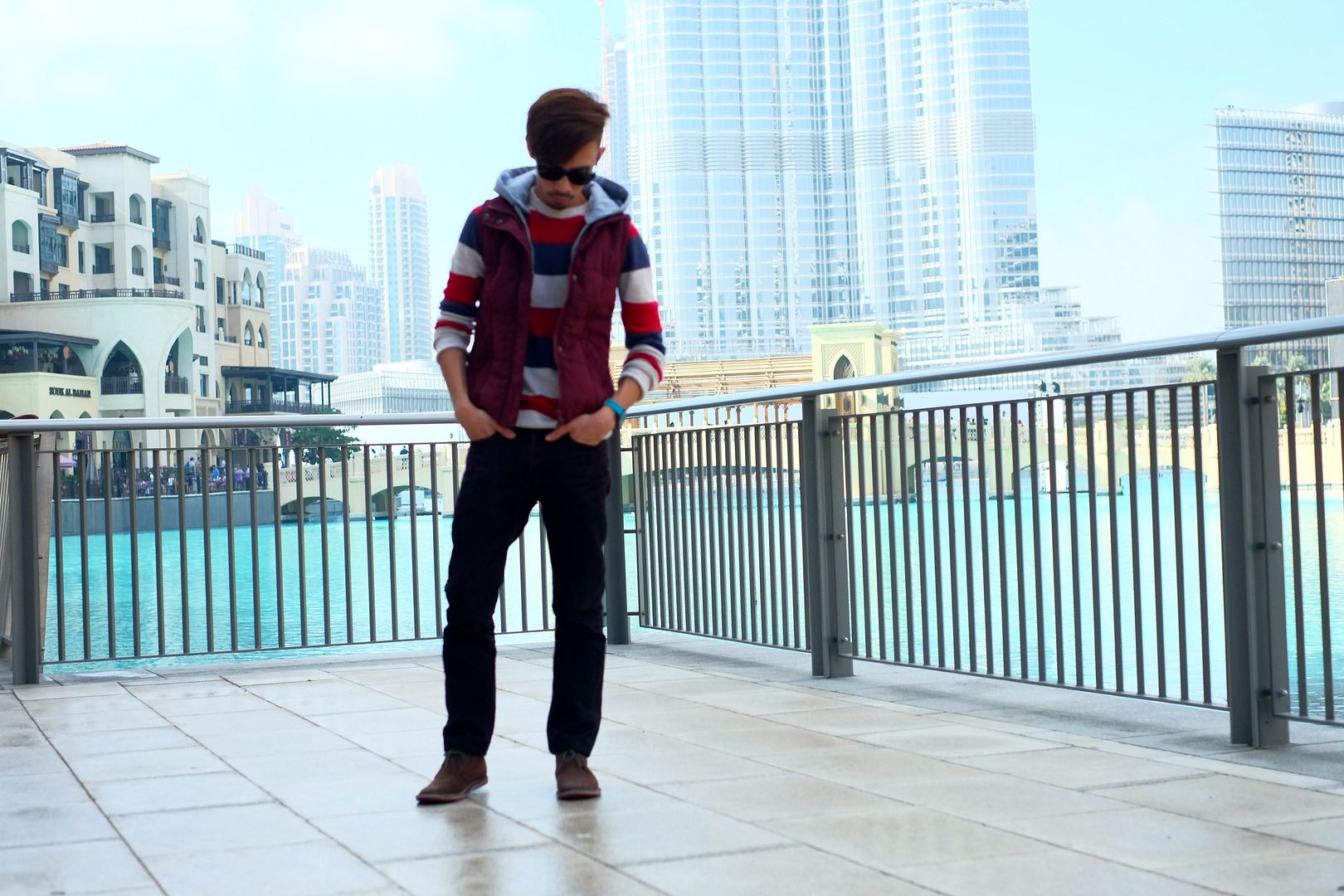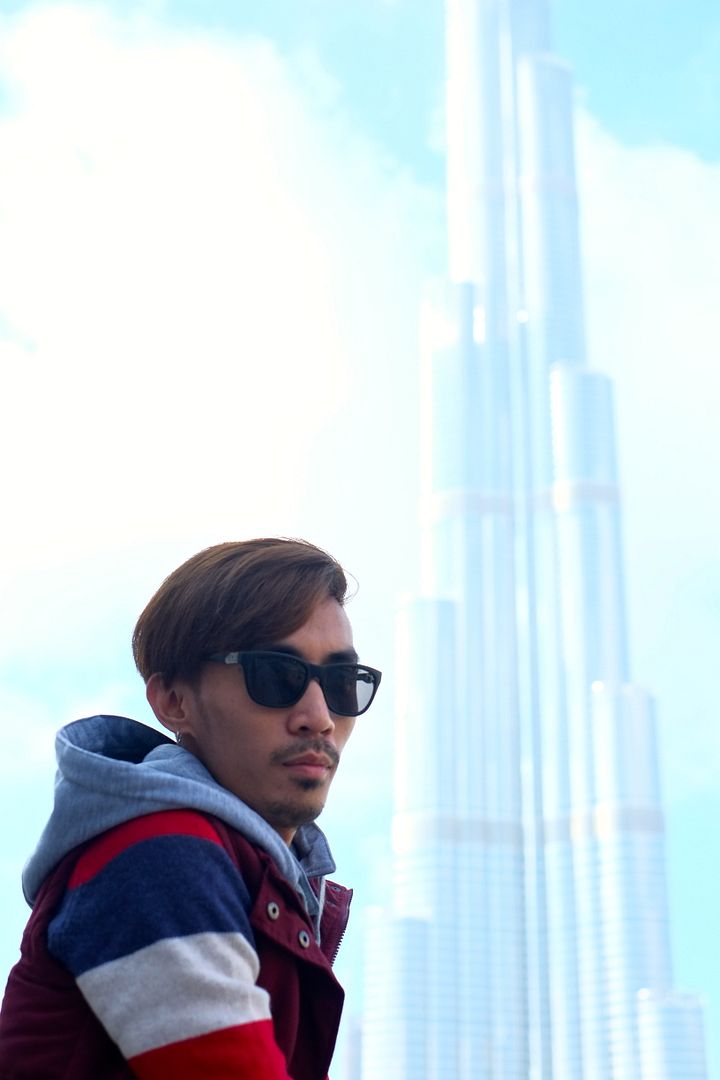 Today I had a meeting and a bit of shopping assistance with my beloved Mahryska at the Dubai Mall. The weather was simply fantastic, winter clouds are wandering on the horizon while the city's amazing towers are glimmering through the December sun rays. The moment was just marvelous when I decided to have the Dubai's best spot as my today's outfit du jour -the tallest building in the planet -UAE's very own. Which has been my home for almost four years, and I'm so proud of being one of the few who strive, survive and still live in a good way in this diversified place. I'm so thankful to have this city as part of my life's journey, through out the years, it has been good and fabulous.


It's Christmas while the sun seemed to camouflage the winter moment, as it was so bright for santa to come out while wearing his heavy beard and mustache. But I never one to turned down a winter feel wardrobe, when I decided to put on my old Ralph Lauren bomber vest over my knitwear jumper from H&M. It's a bit heavy and thick but I love how it adds some bulk on my thin frame. It statically fountain burst on my body, like the fireman's flushed that almost stylishly suffocating me. I couldn't consider this look as my generic style yet I agreed on the terms and condition of what this outfit can my body benefited -bulkness! halleluja!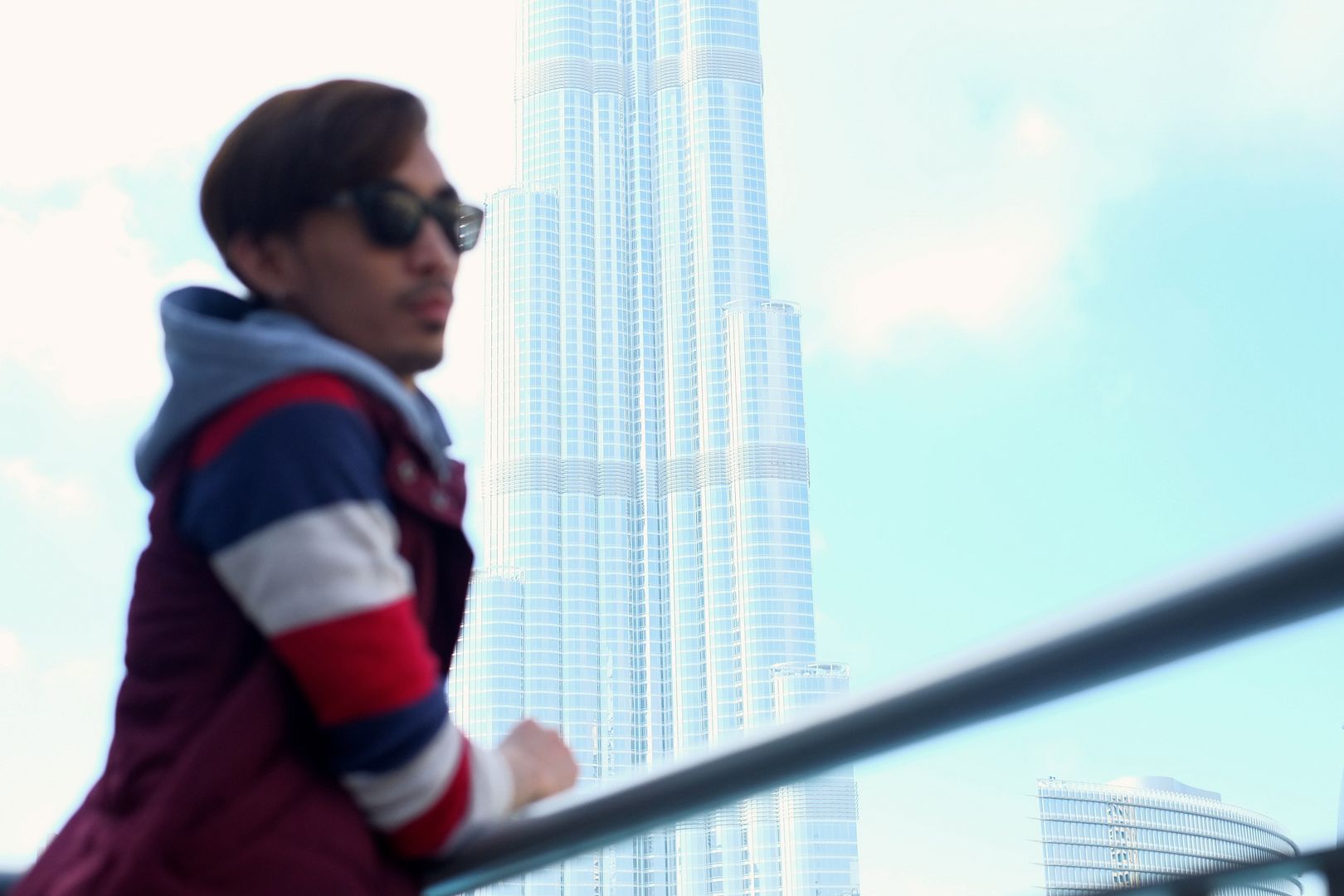 Photos by: Mahryska

visit me:

theshadesandscarf.com