So I posted this look last week but it happened to be a time where lookbook was extremely 'buggy'! The hype button was not working, the notifications tab was not working, and I wasn't even able to view nor access my own look! So as soon as I was able to get back on I decided to delete it as I really like this look and because of the 'bug' issues, hardly anyone saw it! I never ever do this so I hope you guys understand! So I'm going to post this now and hope for the best, hopefully lookbook is more stable this time?

Love you guys! xx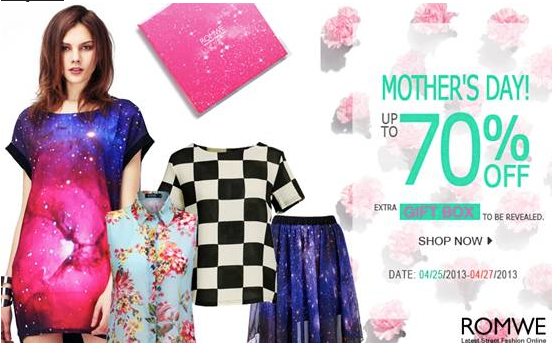 Mother's Day is coming! What will you prepare for your mom?

Have you ever think of wear the same clothes with your mom? Want to make people believe that you are sisters when walking around the street?

Go there to find your family fitted clothing: romwe.com

Up to 70% off and a mystery gift!