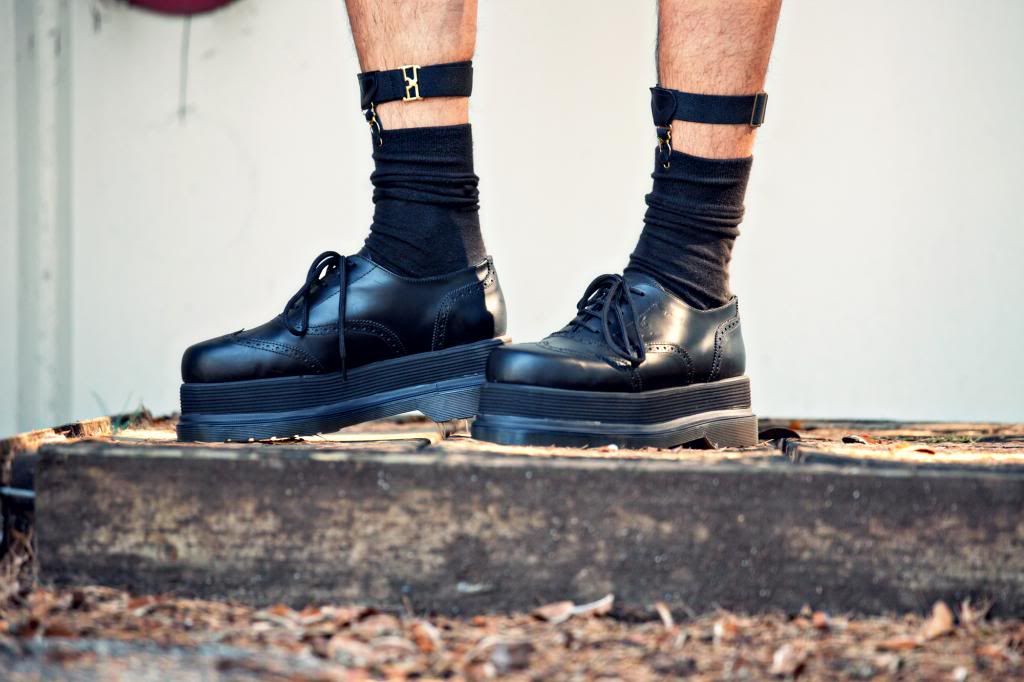 (Click to get your shop on... if you want)

Platform oxford-boot-thing not weird enough? Add a tall black sock and show your garters! Super sunny outside, but your head's cold? Wear sunglasses with a beanie!
Voilà! You've got yourself a mess of a look!

Apologies for the hiatus. I got shy for a hot minute, but recently decided "What the hell, man. Who cares. Let the world see what I wear, and let me eat cake." I'm back now--for realzies.

Update on my life: dating is a bitch, romance is a fallacy, and Solestruck is busier than ever buying and PRODUCING a crap ton of crazy shoes for crazy people.




• Shoes: 9016-15-3 by Buffalo X Solestruck
• Beanie: Daniel Palillo
• Shirt: Urban Outfitters
• Shorts: my brother's nasty chino pants, cut by moi
• Sunglasses: found at a very VERY smelly thriftstore