I apologize again for sticking to my B/W guns.
Somebody, please, re-educate me on the art of wearing color. 'Til then: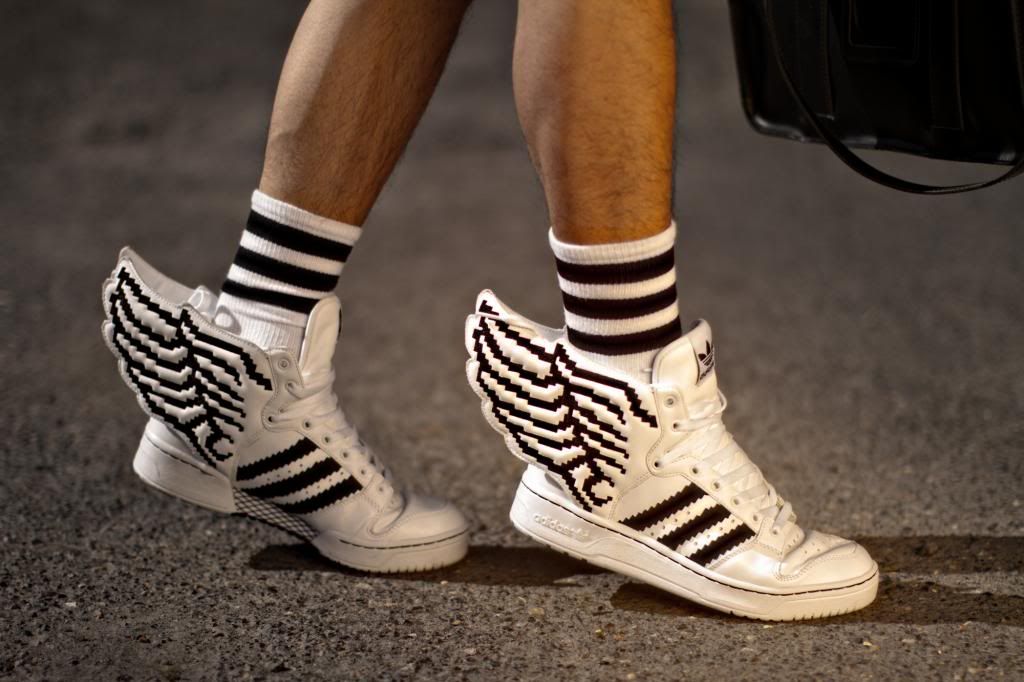 This seriously never happens, but I got to cop these amazing Jeremy Scott X Adidas Originals "Wings 2.0" samples. The shoes are available now on solestruck, and boy do I love 'em! True, driving in them is a bitch, and I could do without all of the unimpressed stares on the street, but I finally have my first pair o' wings!




• Pixelated Wings 2.0 by #jeremyscott X Adidas, from www.solestruck.com
• Panel tee by #depression (Thanks Kenny!!)
• Shorts from Zara
• Socks from American Apparel
• Bag from #drmartens (I know, right? So good though!)
• Ring from my mom's fat fingers.
• Bracelets from boo.
• Shot by my buddy JD White

PS. Thank you for all of your nice comments. It's amazing for Solestruck to be on a forum where people are nice, and not so fuh-rea-king cruel (instagram, youtube, facebook, etc). Sad world haha!