Taken during a trip to the Archeological Museum in the city. It was even warm enough at night for bare legs! Our spring has been amazing so far.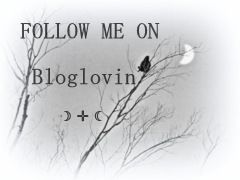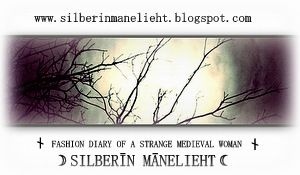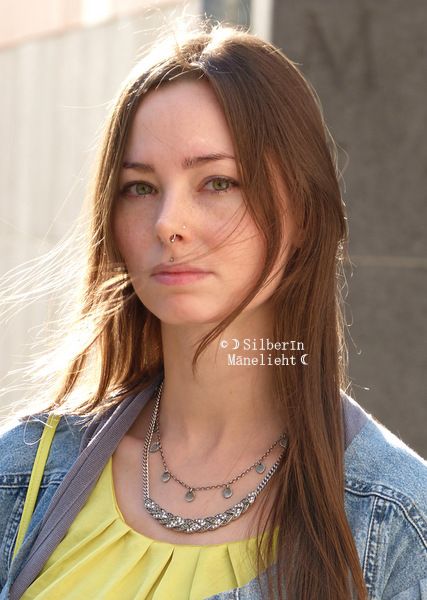 lookbook and photobucket diminish the quality of large files, due to resizing. Click here for a better resolution:
i67.photobucket.com/albums/h294/Emichiee/SM24-013.jpg
✛ no make up ✛
---------------------------
I have been wanting to do a no make up look for a while. I don't always wear make up and I think it is important to be able to do that. Personally I feel that women don't really "need" make up. I feel they look beautiful without and don't know it.
We are always so focused on fixing "flaws". It has become a real obsession nowadays and we tend to be overly critical. I have had many beautiful friends that hate things about themselves, that I don't see.
But I think once a woman gets passed that, and when she is not afraid to be bare, it sends that "naturally beautiful" and content message.
Of course some women deal with actual flaws, like uneven skin, tone, pimples etc. And I totally understand not wanting to show them off without make up. But we should do whatever we can to look as good as possible naturally first, before covering flaws with make up. When you have a healthy glow and clear, even skin, do you really "need" make up? I don't think so.
Not everyone has the key to success, also because today's "beauty science" is false beauty science, products make false promises. Beauty comes from the inside out! Your skin, your hair, eyes, nails, body, they all reflect your health, nutrition and life style....so you can look great at any age, and not just when you are very young and your health hasn't suffered yet.
Products are just a band aid, but not a cure and should only be an addition, not your main source of help (not to mention many products are damaging on the long run)
I have had my fair share of problems, more than the average person. My health worsened in my late teens, only little things at first, it continued to worsen, and by my mid 20's I was unbelievably sick. Doctors would ask me how it is possible I have so many problems at such a young age. Shortly after, the problems started showing on the outside. My hair started falling out, it was brittle, my skin worsened, I lost weight and just looked more sick overall and I kept going through ups and downs. When I got pregnant, I started to make drastic changes. I wanted to give my son a healthy and strong mom, not a sickly, weak mom that might die before she reaches her 50's.
Well, nowadays I am healthier than ever... and eventually that started showing on the outside too. With the help of my scientific knowledge and some nutritional knowledge I had gained over the years, I fixed my own problems.
Of course I don't look like a supermodel, but I'm just happy to be looking healthy nowadays :)
I write about this on my other, non fashion blog - longhaired at heart...because I hope it will help others with similar problems. So far the feedback has been amazing and although it was hard going through all this, I am glad that my experiences can help others.



✛ hand sewn jacket ✛
-----------------------------
I have to mention not every part of it is hand sewn, it is an old 1990 men's jean shirt, that was taken apart. I altered it completely however, but reused bits like the seams and buttons, for that vintage jean look.
I will be posting a tutorial on my blog in the near future. The sleeves were shorted, reshaped, pleated to create a puffy sleeve look. The wrist cuff and opening was turned around so it can be seen up front. I removed the pockets completely and used the length of the shirt to create the front panel of the jacket and gave it a slight "Chanel" look. I removed the collar for a wide, round neckline. When looking at it from the side, you can see it is asymmetrical withe the back shorter than the front! It can't be seen here, but the jacket also has a small open back detail in the shape of a triangle, right by the neckline, which is held together with a strap that was part of the collar.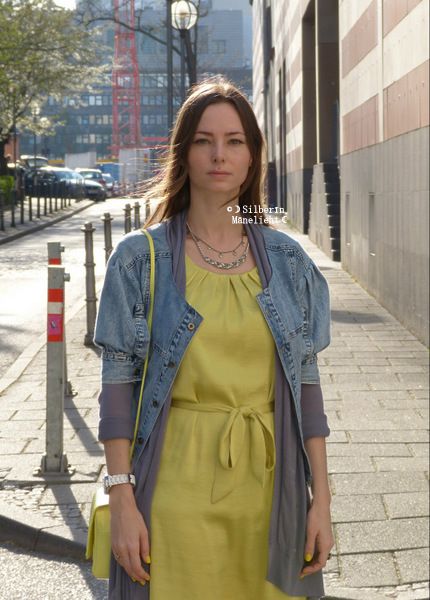 ✛ the look ✛
--------------------
I bought this H&M dress and cardi in 2009 already. I really like how they go together. I also bought the sandals to match, they have such an unusual shape.


The necklace is handmade by an Artisan Jewelry maker on Etsy (string of blue). She does wonderful work from scratch and uses real silver and gem stones.

I had my hair in a lose, messy half up, where I picked up 2 random strands on each side of my head and losely pinned them to the back.



My son always trys to sneak into my pictures. And look how well he is modeling his handbag (that contains cars) :)) He copied what I was doing.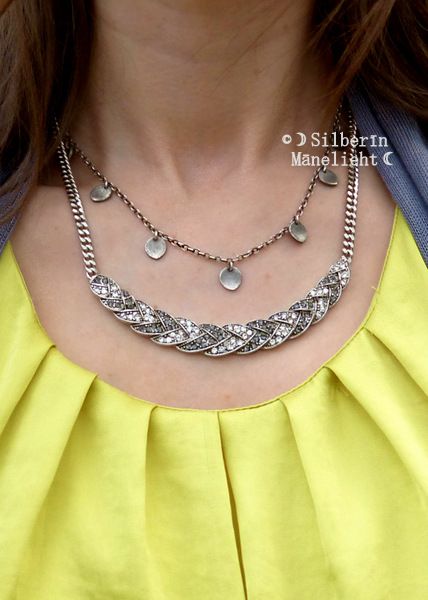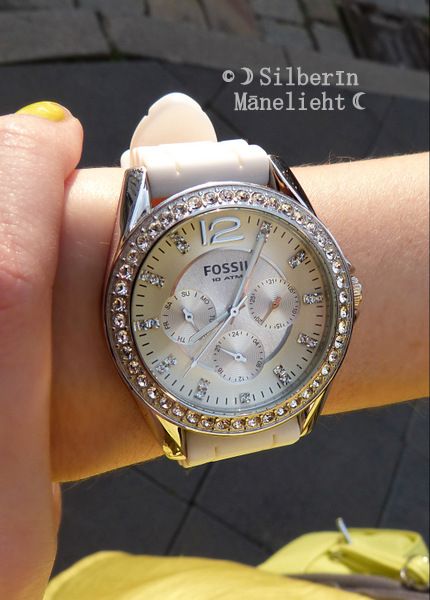 Items:

Yellow silk dress and drapey cardi: H&M (2009)
Grey, suede leather sandals : Kohl's (2009)
Jacket: Hand made, altered vintage men's jean shirt from 1990
Handbag: H&M (2014)
Lotus Petal, oxidized silver necklace: string of blue (etsy)
Braided, rhine stone necklace: Bijou-Brigitte
Boyfriend Watch: Fossil's Riley watch

#yellow #dress #silk #summer #spring #grey #cardigan #draped #suedeleather #sandals #handbag #yellowpurse #purse #nomakeup #handsewn #handmade #vintage #90s #jacket #jean #distressed #silver #necklace #lotus #city #fossil #hm