...who can gather strength from distress, and grow brave by reflection. 'Tis the business of little minds to shrink, but they whose heart is firm, and whose conscience approves their conduct, will pursue their principles unto death.
~Leonardo Da Vinci 1452-1519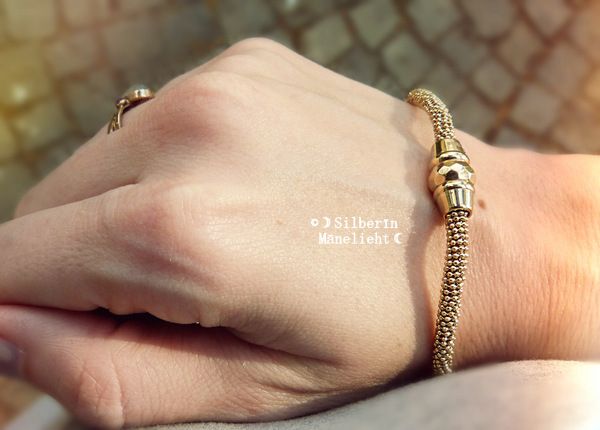 Today's look features a simple, grey jersey dress. A very casual material (think sweatshirt) but a very sophisticated, fitted silhouette.

The neutral dress is complimented by a pop of pink and girly accessories. White patent leather platform sandals give the look a little edge, and voila...you got a great city look! :)

We took pictures on a beautiful, bright, sunny day in Downtown Franfkurt. The street you see in most pictures was right in the Middle between the old town and the financial disctrict, yet it was so tranquil and quiet, you really get a small town feel, despite all the big buildings around you.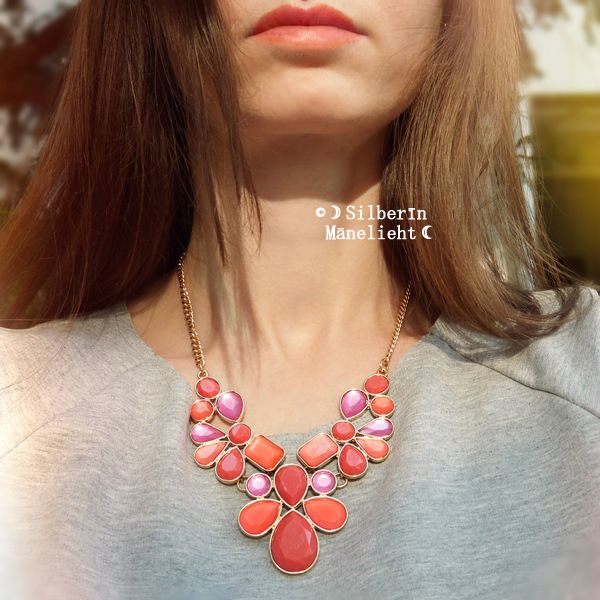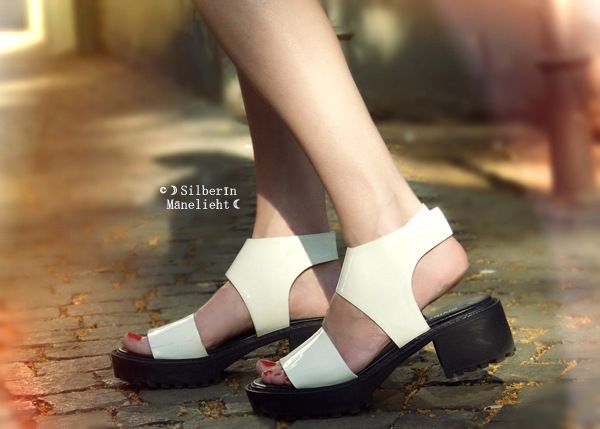 This is an almost no Make Up look. I wore peach lip tint (same color as the necklace), but nothing else. Thought it would be interesting